Description:
Naomi Bowes lost her innocence the night she followed her father into the woods. In freeing the girl trapped in the root cellar, Naomi revealed the horrible extent of her father's crimes and made him infamous. No matter how close she gets to happiness, she can't outrun the sins of Thomas David Bowes.
Now a successful photographer living under the name Naomi Carson, she has found a place that calls to her, a rambling old house in need of repair, thousands of miles away from everything she's ever known. Naomi wants to embrace the solitude, but the kindly residents of Sunrise Cove keep forcing her to open up—especially the determined Xander Keaton.
Naomi can feel her defenses failing, and knows that the connection her new life offers is something she's always secretly craved. But the sins of her father can become an obsession, and, as she's learned time and again, her past is never more than a nightmare away.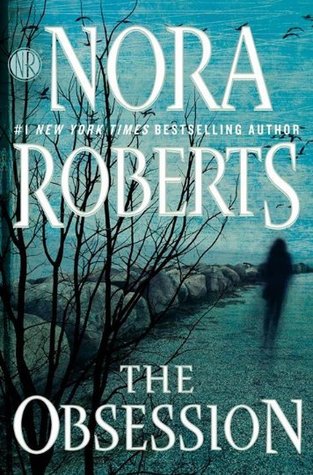 When Naomi was eleven years old, she followed her father into the woods, thinking she would catch him putting together a new bicycle for her birthday. She was devastated to find a young woman, beaten and raped, instead. She helped the girl escape and they turned her father in. Naomi's mother couldn't handle it, and denied it, and her uncle came and Naomi and her mother and brother to live with him.
When Naomi was sixteen, she and a friend from school come home to grab some camera equipment and Naomi finds her mother dead. She had committed suicide. Her friend realizes who she is, the daughter of Thomas Bowes, and wants her story. He heads the school newspaper and wants to be a journalist. He thinks Naomi's story will push him to the front. Naomi refuses and writes the story herself. Then her uncles move them to New York, away from D.C. and the media circus there. Someone has written a book and there is also now a movie about Thomas Bowes and Naomi's rescue of Ashley, the young woman she found bound in the cellar.
Fast forward a few years. Naomi is a successful photographer and has just purchased a big house on the west coast. Its the first time she has settled down since finishing college and she is renovating the big house with the help of a local contractor. She stumbles upon a stray dog in rough shape on the side of the road and at the same time meets Xander, a mechanic from town. Xander helps her get the dog home and brings her supplies to help her out until the owners are found. However, she never finds the owner and ends up keeping the dog she names Tag. She also starts to fall for Xander.
Then one day, out taking pictures, she stumbles upon the body of a woman that she had a disagreement with a few nights earlier. A week later, another woman goes missing. Naomi's brother, now a special agent with the FBI comes in to help the sheriff investigate. Together they realize that the women going missing have eerie similarities to Thomas Bowes' victims. Mason starts looking back and finds out that many women have gone missing in locations where Naomi has photographed or spent time in, all the way back to when she was in college.
Xander and Mason are determined to keep Naomi safe, but Naomi feels guilty for the women's murders and starts closing herself back off from the world. Will they be able to keep Naomi safe and find out who has been after her for so many years?
Okay, I loved this book. I loved Naomi, I thought she was awesome. I want to jump Xander's bones something awful! I loved the secondary characters of Kevin and Jenny and Loo. I want awesome gay uncles like Naomi had. I did, unfortunately, figure who the bad guy was long before any murders actually happened, however, I think the story was meant to be that way. I thought it was simply fantastic. I had a very hard time going to sleep the evening I finished this book!